We all lived alone at some point in our lives and for some, it's the best period of their life. Being an introvert, a little me time is a must for me to refocus and regain my energies. Living alone is like a dream come true for an introvert as they thrive in solitude, but to enjoy the solitude, you don't necessarily have to be an introvert.
A Los Angeles based artist named Yaoyao Ma Van As has certainly made the best use of living alone and her illustrations are so deep to make us crave for the same life.
We're born alone, we live alone, we die alone. Only through our love and friendship can we create the illusion for the moment that we're not alone.     
Being in Peace With Yourself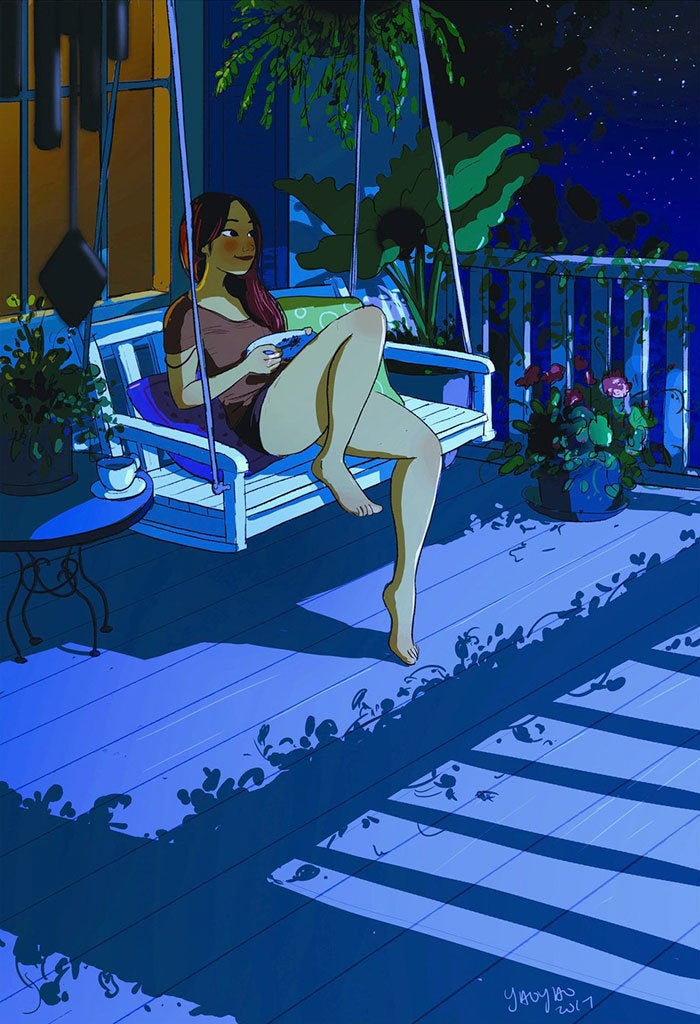 Books- The Best Friend In Solitude.
Work as You Want Because No One Is Watching.
You Can Do Anything You Want As You Want
Cooking Experiments? Why Not!!!!
Workout When You Feel Like It.
Whole Space Is a Canvas Just Unleash The Artist In You.
Taking Care Of Yourself
When Laundry Come Last In Priority
Mark Your Territory
Giving Yourself The Best Of Time
A Walk With Nature
When You Don't Need An Alarm Clock to Wake You Up.
Feel like Dancing? Why Not!!!!
A Monthly Cleaning Sundays
Rain And Dreams
Noodles, A Bachelors Tool For Survival
Rising With the Sun Sometimes
Never-Ending Conversations
Eating like There Is No Tomorrow
Life Without Worries
Meditating With Nature
One Fine Morning
Late-Night Cravings
The Party Time
You Can Take as Much Time You Want
Binge-watching and Eating
A low Time When You Need A Hug
When you have an option to do nothing.
Rain Tea And Solitude
These amazing illustrations were made by Yaoyao Ma Van As when she lived alone for 8 years before getting married. Follow her on Instagram and Facebook for more amazing works.
I love to be alone. I never found the companion that was so companionable as solitude.